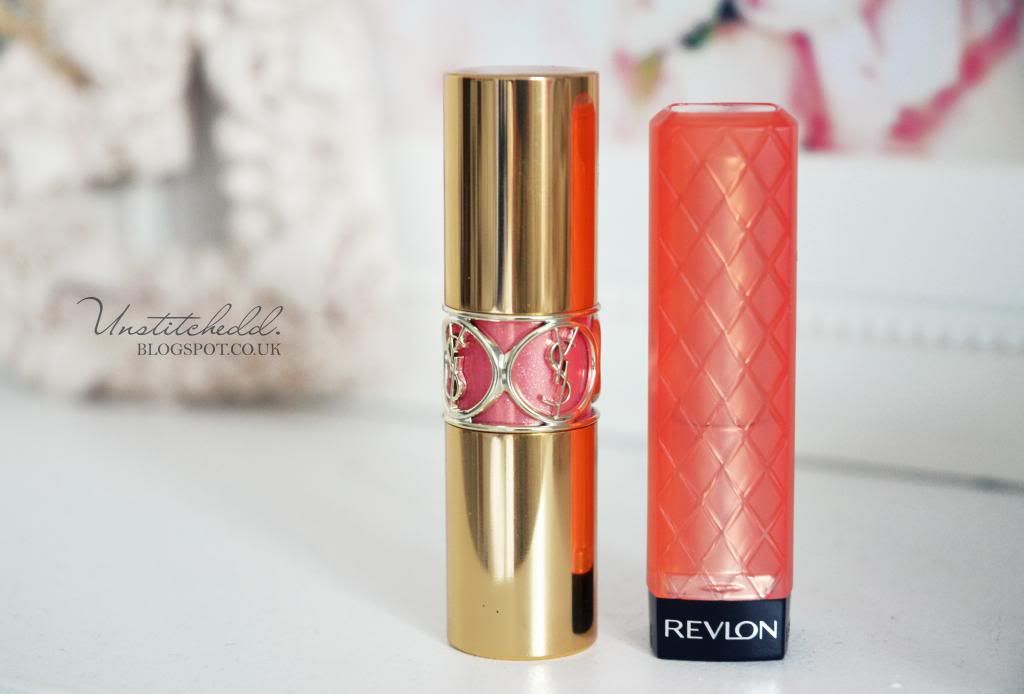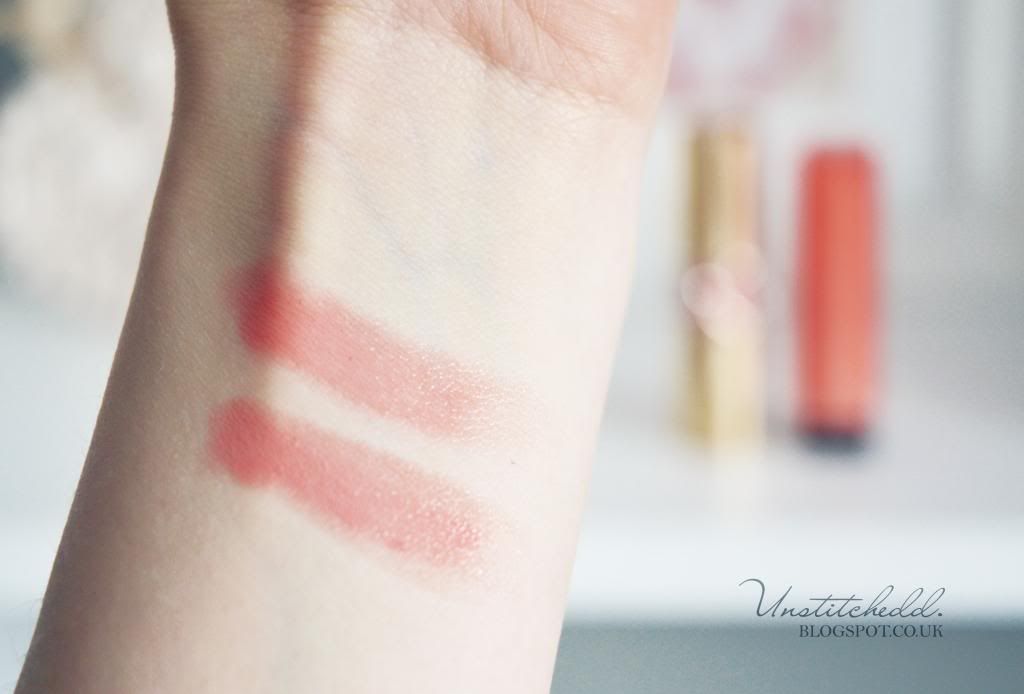 I think I have done it ... I think I've found a dupe for my favourite (and most expensive) lipstick of all time. Ever since I first clapped hands on it, my YSL Rouge Volupte Shine in #15 Corail Intuitive has ranked top of my lipstick collection for me. The packaging, which, okay, a dupe will never be able to beat, the glossy, sheeny wash of colour that it imparts and the flattering coral peach shade have put it above any other lipstick that I own.
With the rather large price tag, it seemed a bit unrealistic that I was going to be able to add anymore to my collection anytime soon, so I got searching for a dupe. Whether you want to save a little dough, have spares, a cheaper version to carry around with you in the day or try out the formula before investing, this would be perfect for you. In the tube the colours look very similar, with the Revlon one being perhaps a touch brighter. Once swatched, this difference becomes slightly more noticeable, with the Revlon being slightly more opaque and the YSL slightly more glossy, but either can easily achieve the look of the other by blotting or layering up, depending on what you want to go for.
The tone and colour are nearly exactly identical, and after having a look it seems like there may be a couple of other dupes in the range. They both have a fruity scent, although different in each, and incredibly moisturising properties, which makes them perfect for everyday wear. Because of this, I would say that they both have an middlish lasting time of around three hours, which may not sound great, but for a balm type product such as these, I think it really is.
I think the tie breaker would have to be packaging, and for that the YSL wins hands down, however I do really like the coloured quilted tube of the Revlon and it makes it really easy to find the colour that you are looking for. If it's luxury you are after, go for the YSL, if not, then the Revlon is just as good. Hopefully I'll be stocking up on more of both in the future ...
Will you try either of these?